Top 22 NBA Youngboy Quotes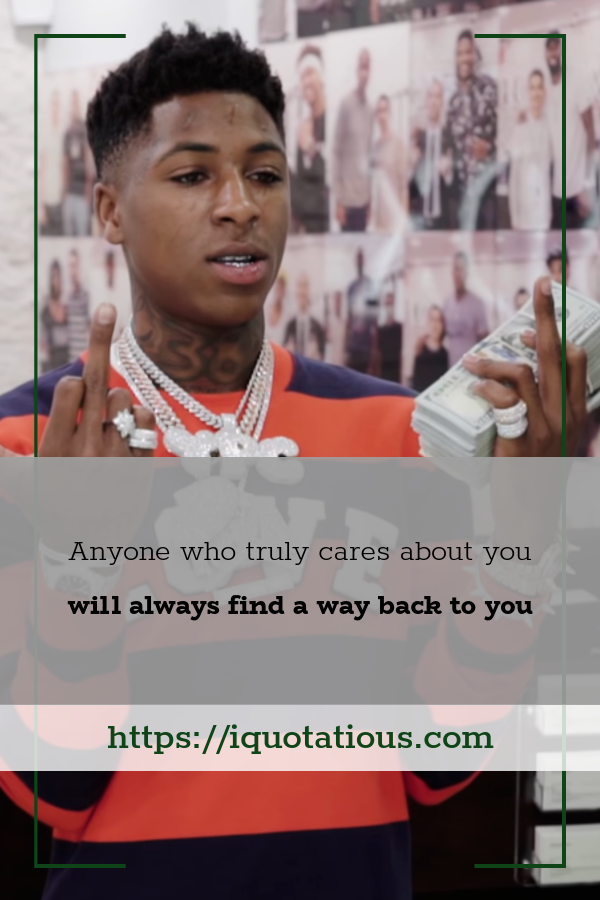 1. Anyone who truly cares about you will always find a way back. – Youngboy Quote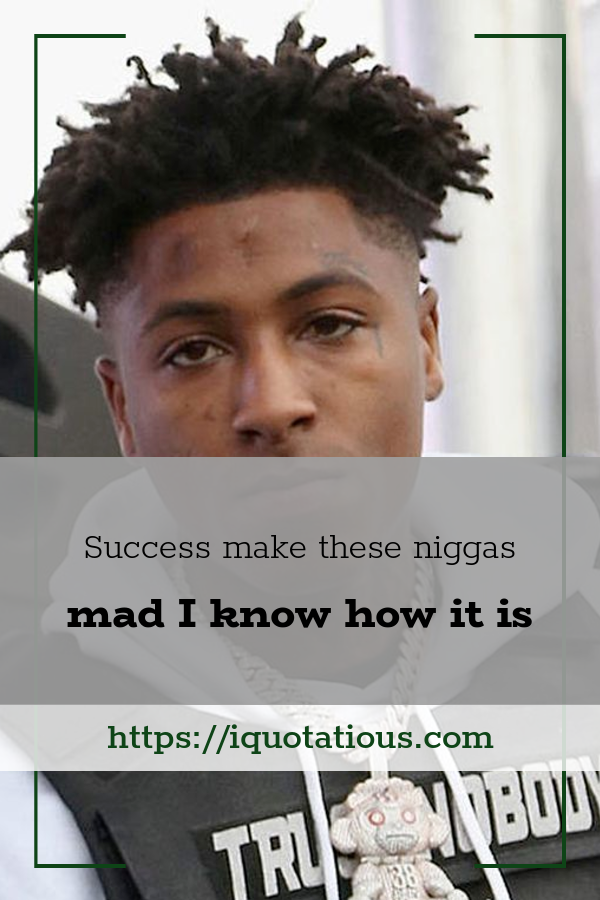 2. Success make these niggas mad I know how it is – NBA Youngboy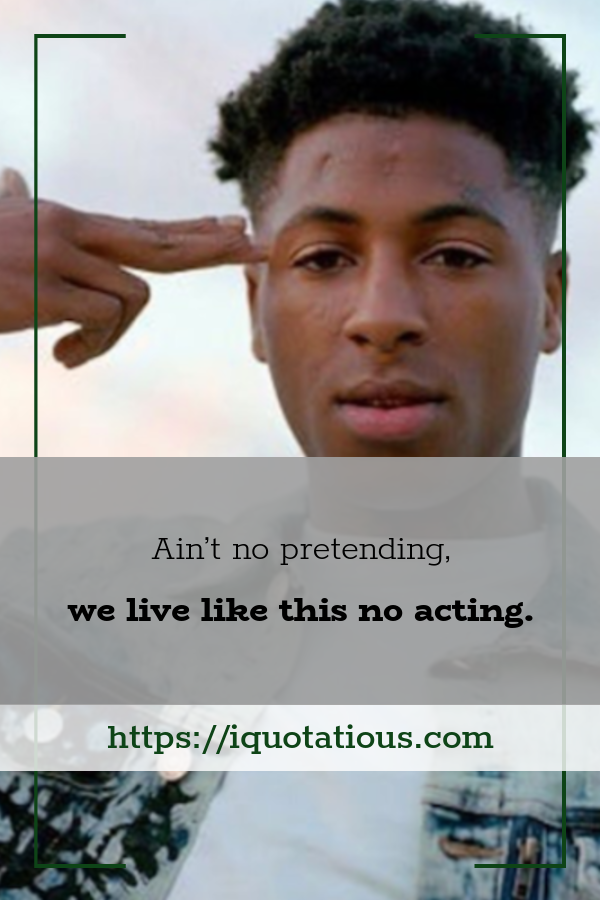 3. Ain't no pretending, we live like this no acting. – Quote by NBA Youngboy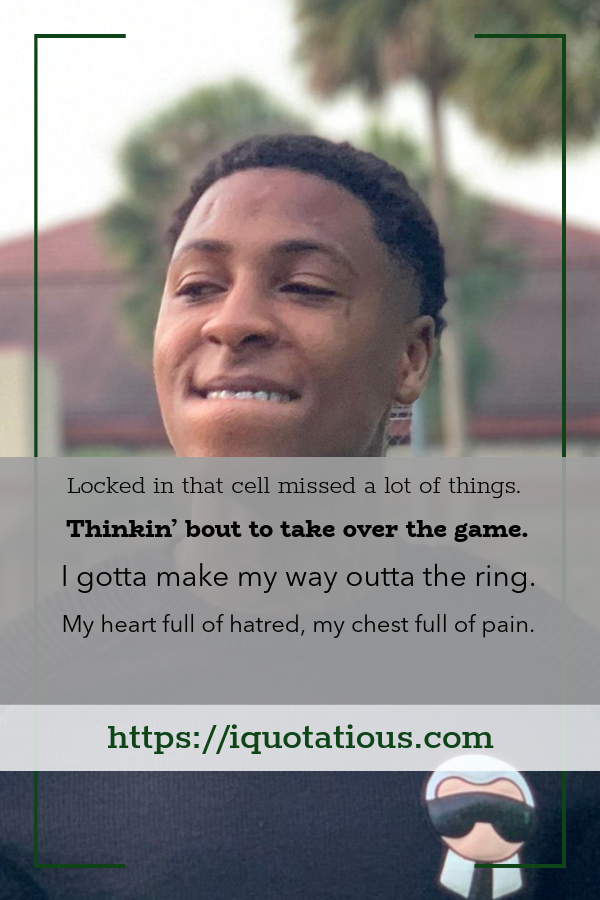 4. Locked in that cell I missed a lot of things. thnkin' bout to take over the game. I gotta make my way outta the ring. My heart full of hatred, my chest full of pain. – NBA Youngboy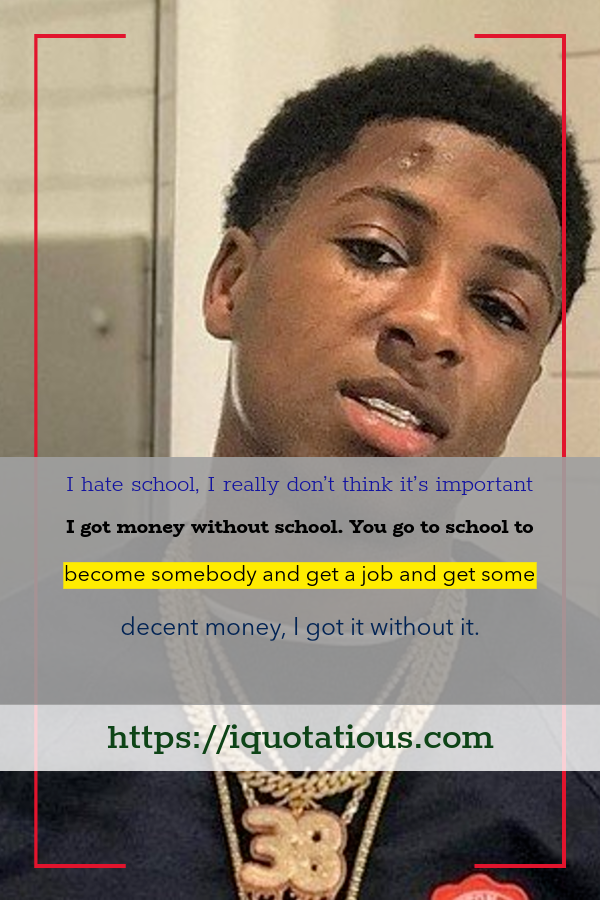 5. I hate school, I really don't think it's important. I got money without school. you go to school to become somebody and get a job and get-some decent money, I got it without it.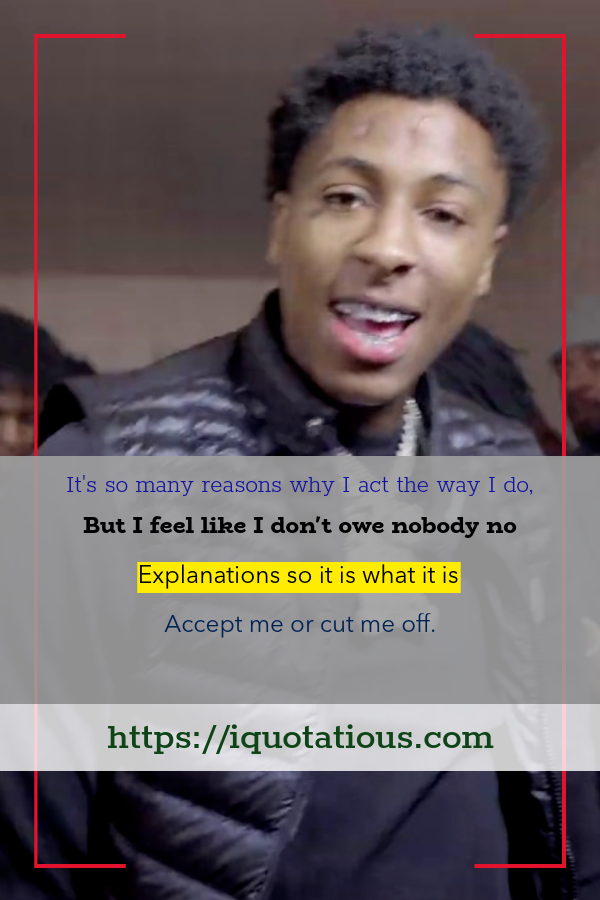 6. It's so many reasons why I act the way I do. But I feel like I don't owe nobody no explanations so it is what it is, accept me or cut me off.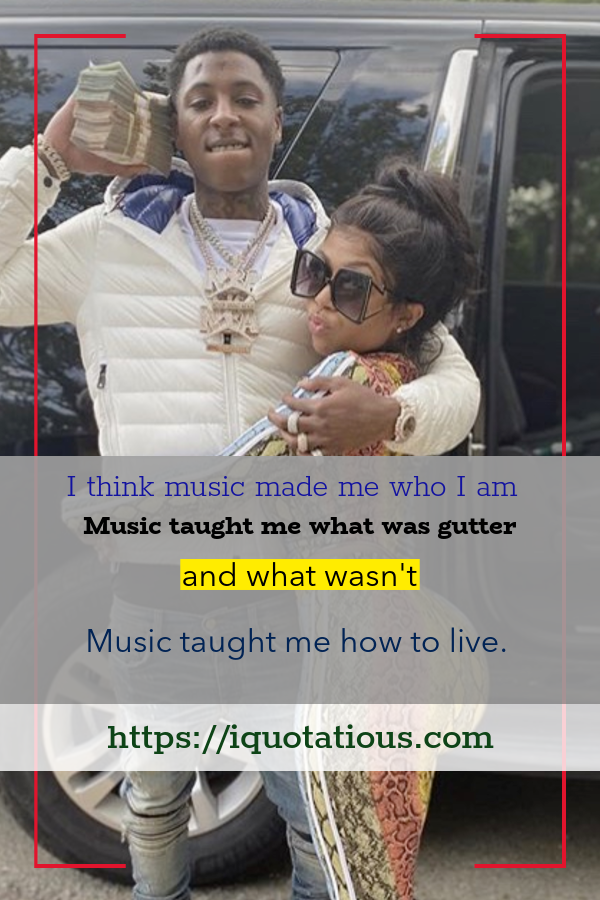 3. I think music made me who I am, Music taught me what was gutter, and what wasn't. Music Taught me how to live.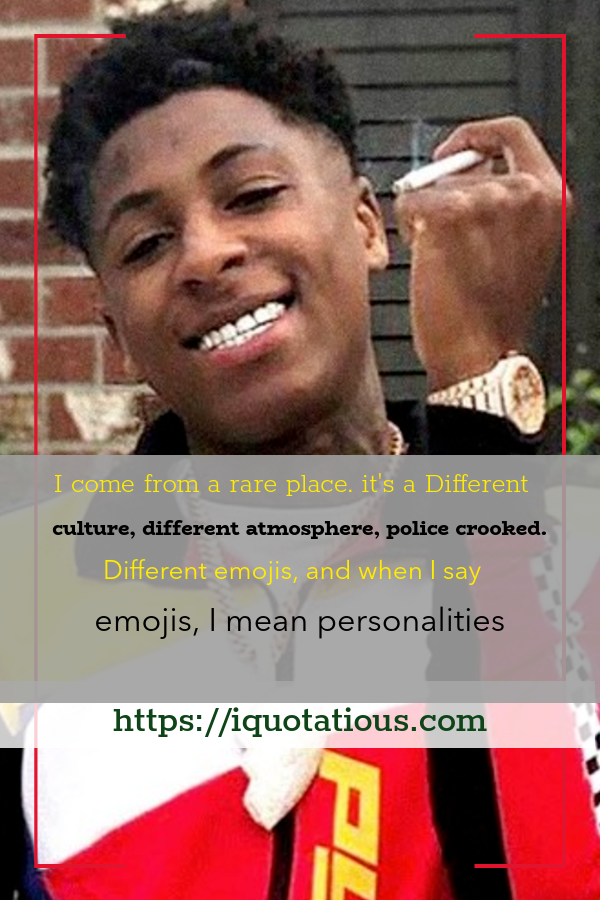 8. I come from a rare place. it's a different culture, different atmosphere, police crooked. Different emojis, and when I say emojis, I mean personalities.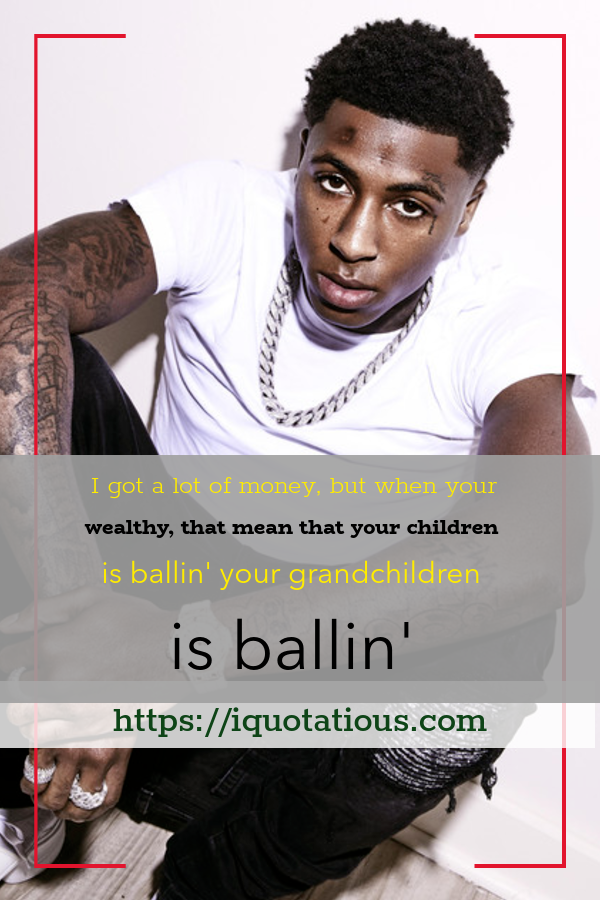 9. I got a lot of money, but when your wealthy, that mean that your children is ballin' your grandchildren is ballin'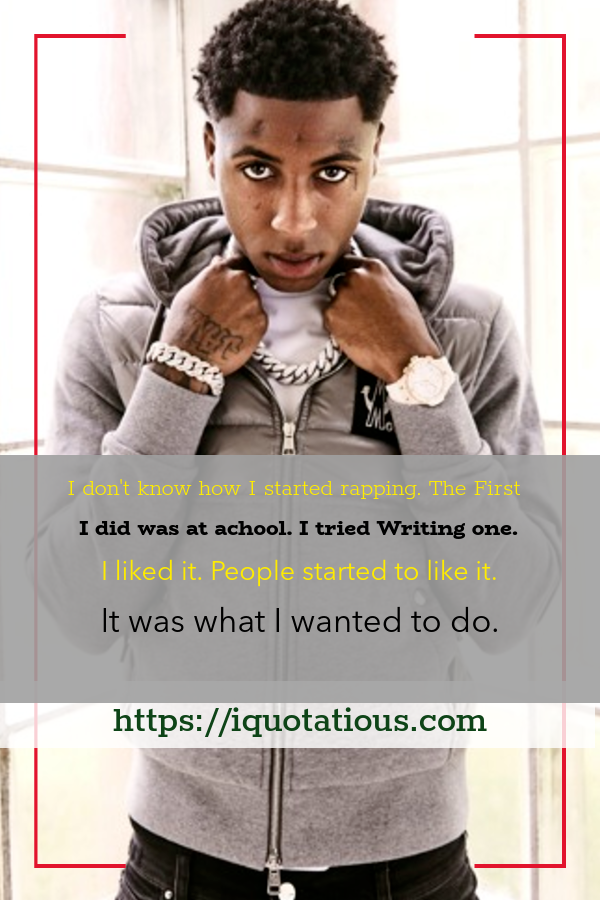 10. I don't know how I started rapping. The first I did was at school. I tried writing one. I liked it. People started to like it. It was what wanted to do.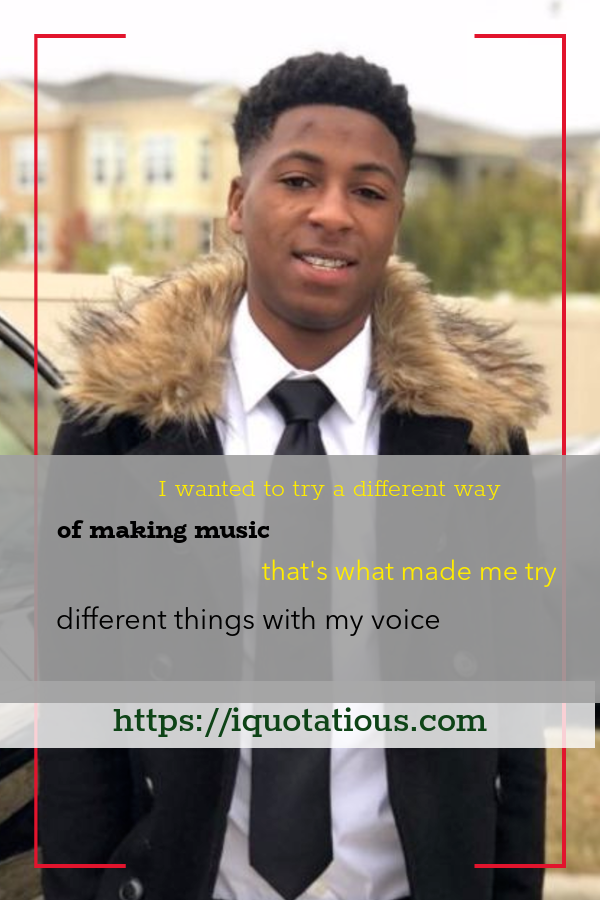 11. I wanted to try a different way of making music. That's what made me try different things with my voice.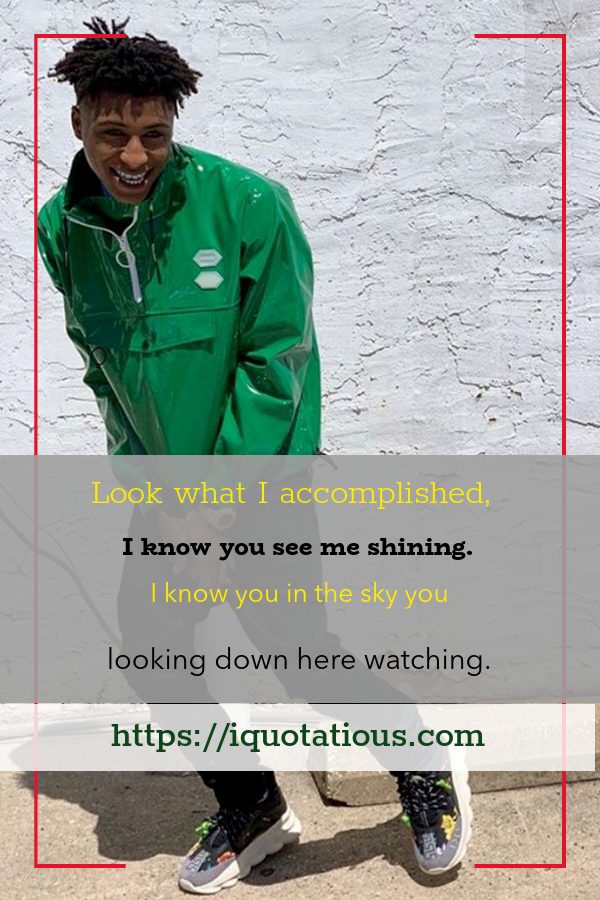 12. Look what I accomplished, I know you see me shining. I know you in the sky you looking down here watching. – NBA Youngboy Quote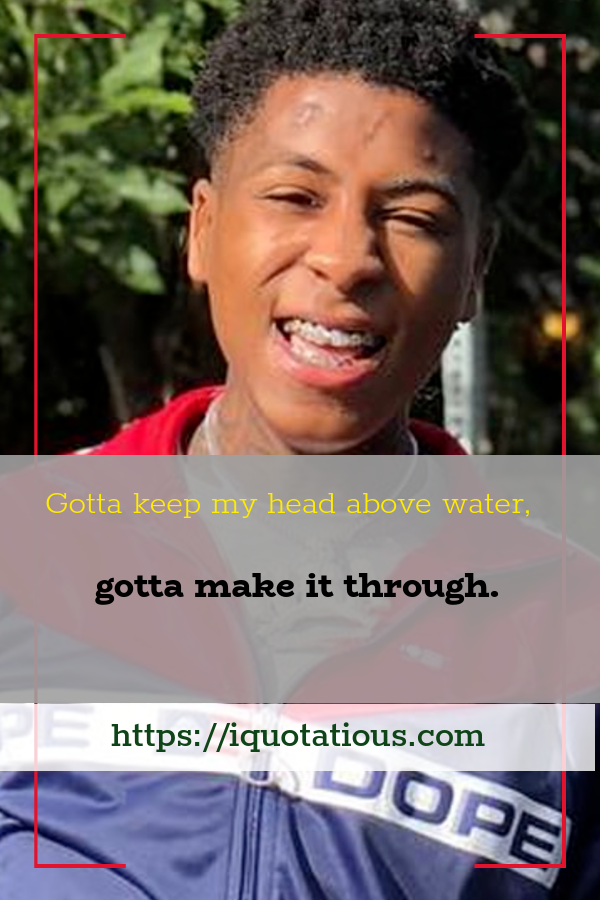 13. Gotta keep my head above water, gotta make it through. – NBA Youngboy Quotes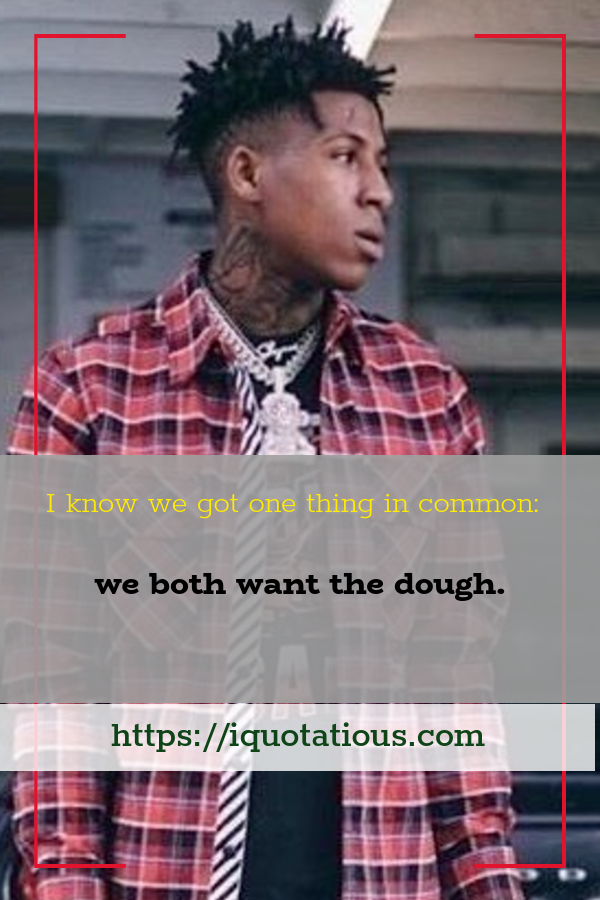 14. I know we got one thing in common: we both want the dough.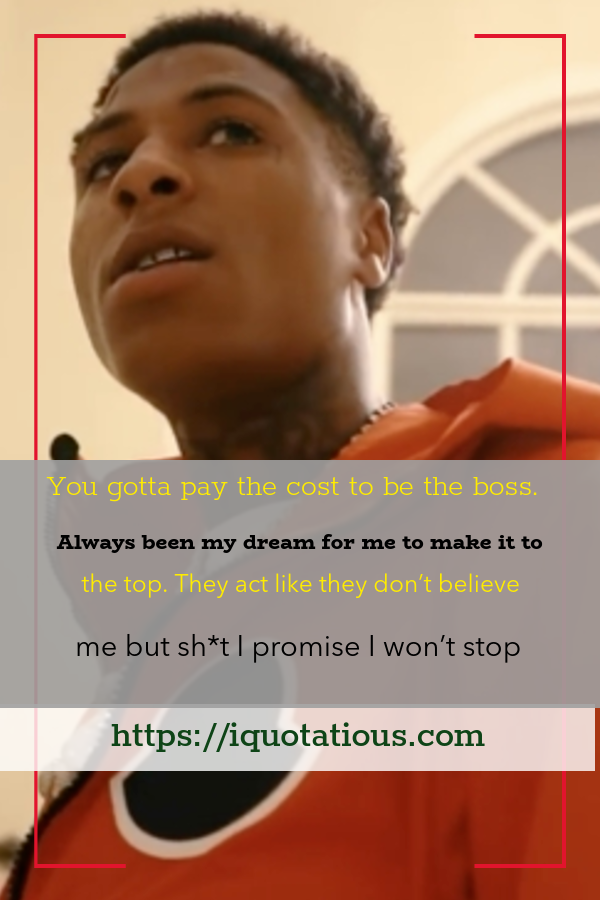 15. You gotta pay the cost to be the boss. Always been my dream for me to make it to the top. The act like they don't believe me but sh*t I promise I won't stop.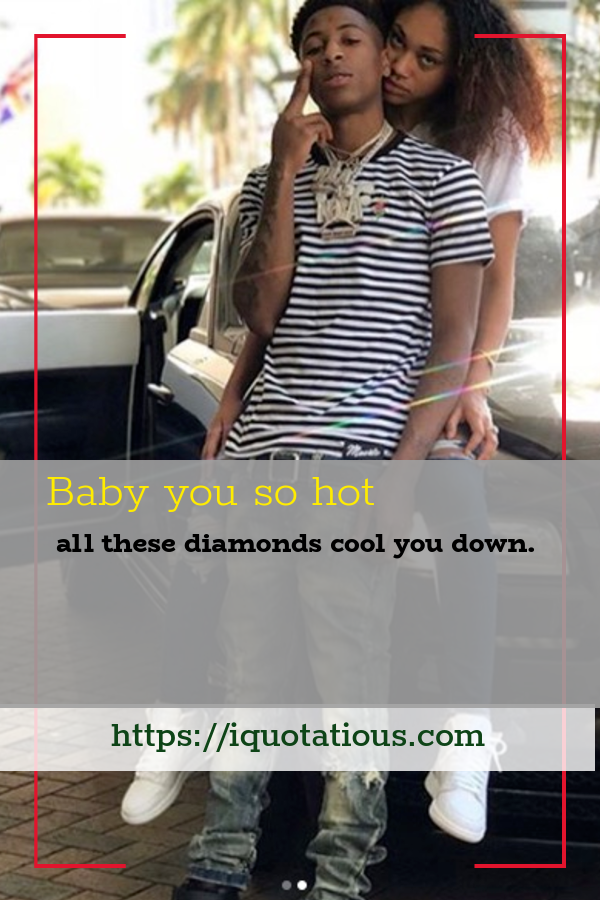 16. Baby you so hot all these diamonds cool you down. – NBA Youngboy quotes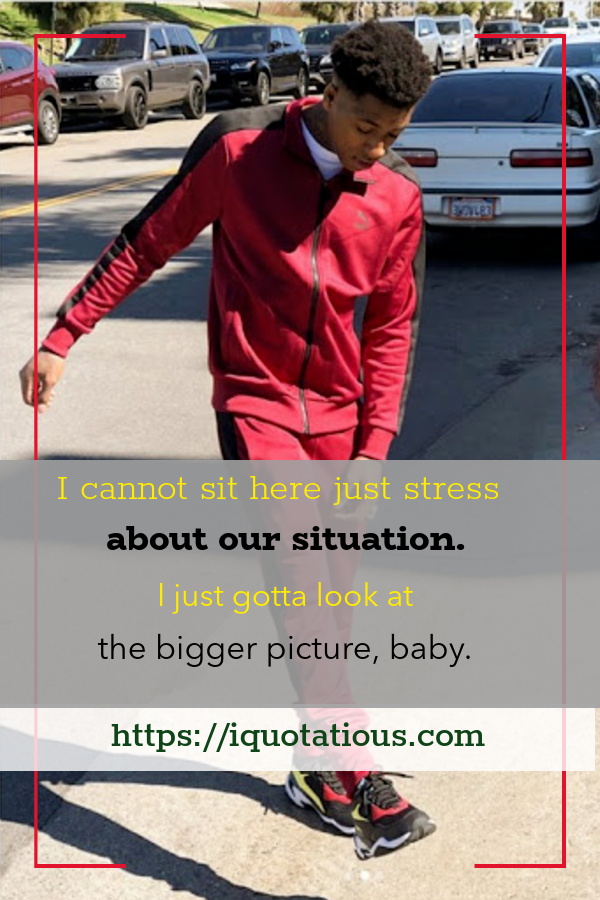 17. I cannot sit here just stress about our situation. I just gotta look at the bigger picture, babe.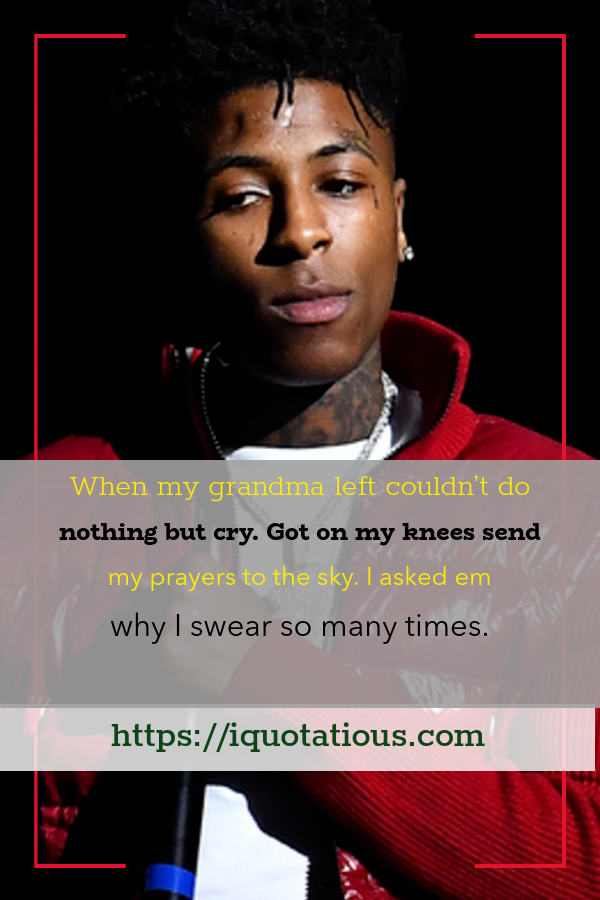 18. When my grandma left couldn't do, nothing but cry. Got on my knees send my prayers to the sky. I asked em why I swear so many times.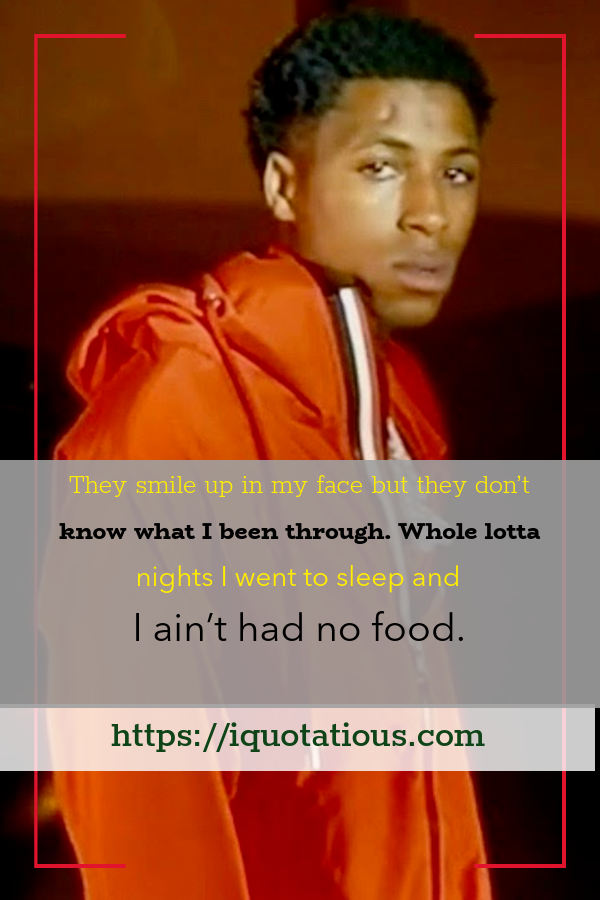 19. They smile up in my face but they don't know what I been through. Whole lotta nights I went to sleep and I ain't had no food.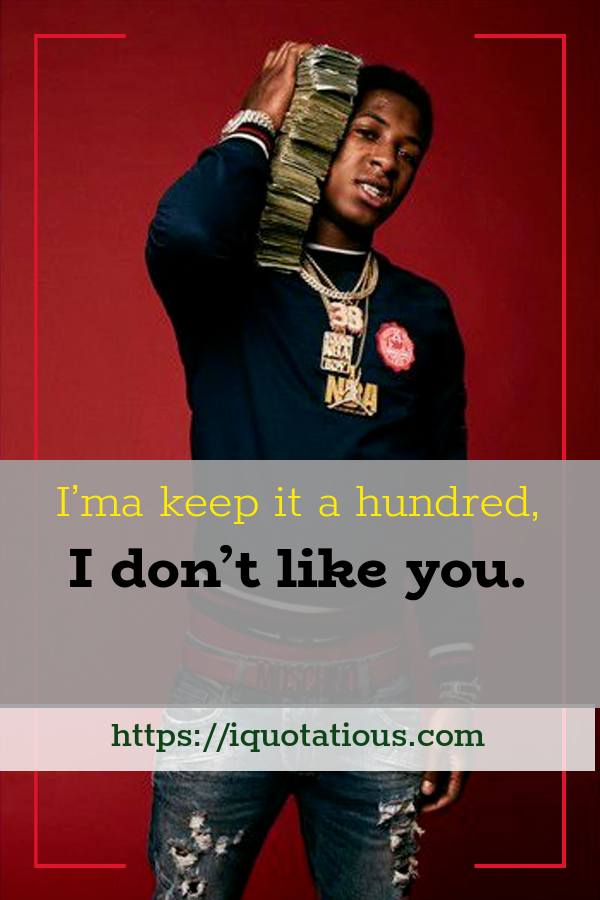 20. I'ma keep it a hundred, I don't like you.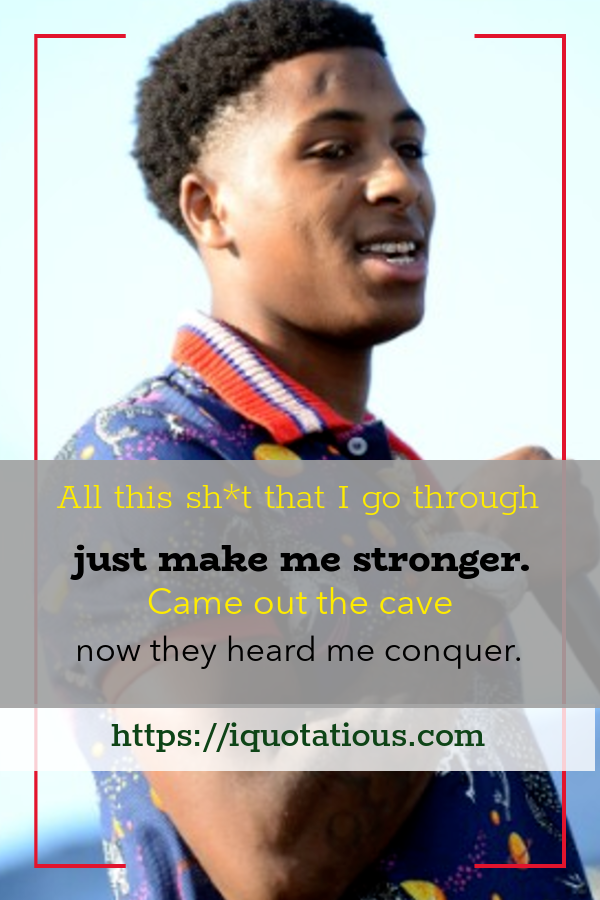 21. All this sh*t that I go through just makes me stronger. Came out the cave now they heard me conquer.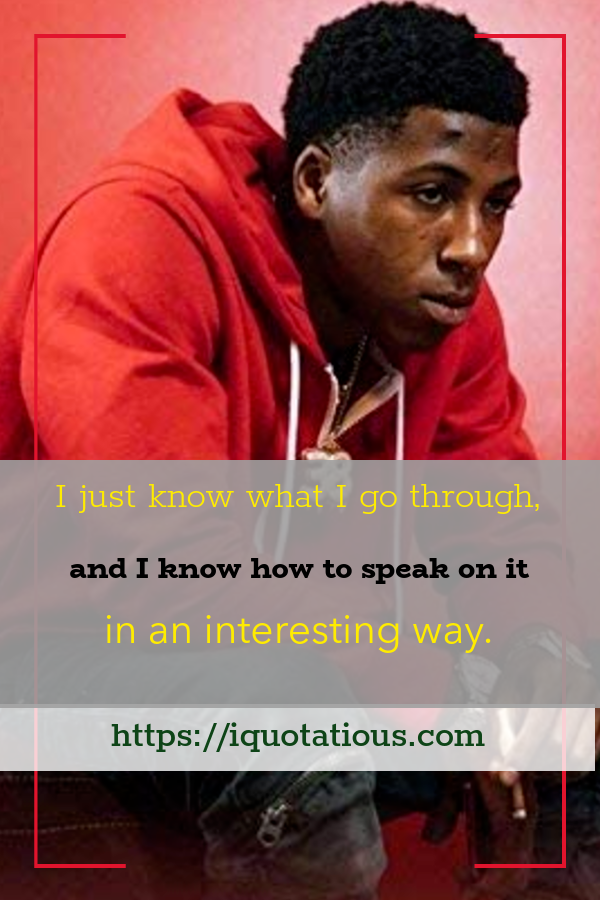 22. I just know what I go through, and I know how to speak on it in an interesting way.
If you would like more details on NBA Youngboy you can find it at fullynetworth.com